Strategic CIO
Digital Innovation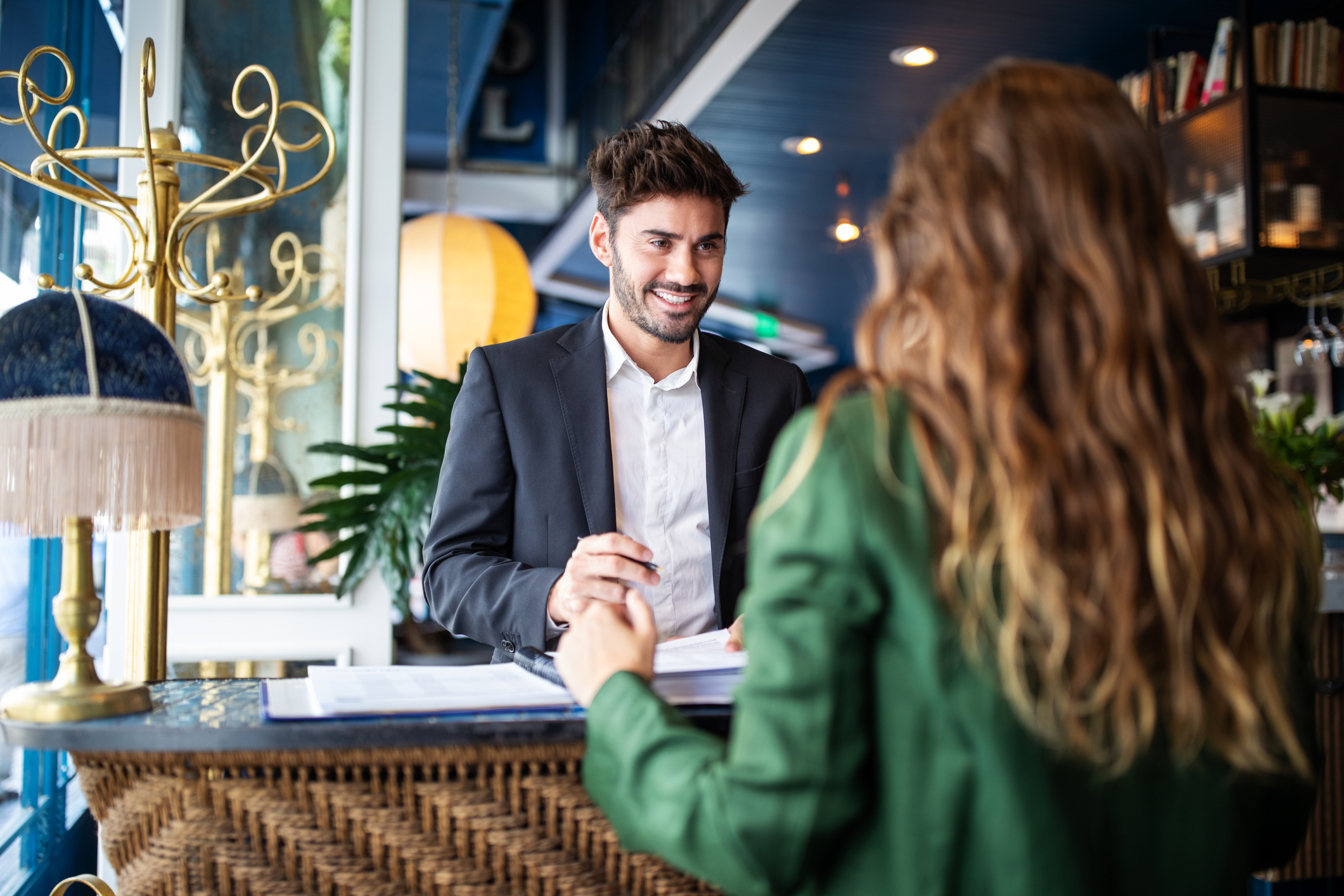 Imagine that you are all set to binge-watch your favorite shows. But your streaming service app keeps crashing, leaving you stuck with a spinning loading icon. Isn't it frustrating? 
But what if: 
The app opens smoothly, with all your recommended shows right there. 
You get a personalized message from the service, offering you a curated list of new releases just for you. 
The streaming quality is top-notch. 
It is this kind of experience that turns frustration into sheer delight. Your business can succeed when you put customers at the heart of your IT strategy. By creating a seamless and enjoyable experience, you create a narrative where customers are not merely patrons but enthusiastic advocates. Loyal customers drive sustained growth and amplify your business' profitability.  
In this article, let us explore the core aspects of customer-centric innovation, why customer experience has gained prominence, the challenges of integrating customer-centric innovation, and approaches for CIOs to embrace this paradigm shift.
Why Customer Experience Is Critical in Today's Business Landscape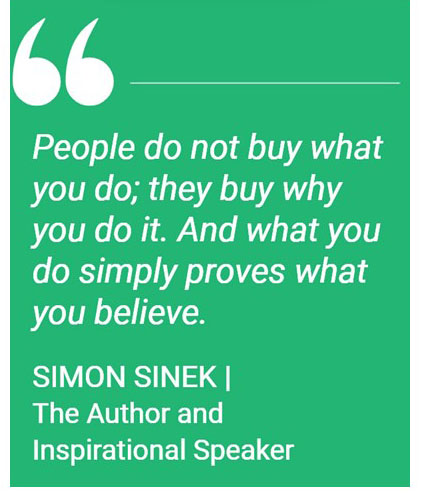 As per findings from a Deloitte study, enterprises that prioritize customer-centricity enjoy a remarkable 60% increase in profitability compared to those that overlook this perspective. Furthermore, companies led by customer-centric chief executive officers (CEOs) triumph over their competitors in terms of profitability by a margin of 64%. Reinforcing this trend, a survey conducted by Gartner highlights that a significant 89% of organizations expect to compete mainly based on customer experience.
The world of business has undergone a paradigm shift where customer experience has become an integral driver of success. Therefore, as a chief information officer (CIO), remember that IT strategies that prioritize customer satisfaction and actively seek ways to enhance their experience are gaining a competitive edge. It is not just about selling products or services anymore; it is about creating an experience that customers cannot resist. 
Challenges of Integrating Customer-Centric Innovation in IT Strategies 
While the benefits of customer-centric innovation are compelling, many companies struggle to keep pace with evolving customer demands. According to EY Tech Horizon 2022 research, younger consumers, especially millennials and Gen Z, are about 26% more inclined to welcome digital advancements compared to the baby boomer generation. Now, every type of customer is gradually increasing their digital interactions with the world at a faster pace. And that is the valuable audience you could potentially miss out on if you are not careful with your IT strategy.
When it comes to the top players in the business world, the primary objective of digital transformation is to cater to evolving customer requirements. This takes precedence over cost-cutting, revenue expansion, or risk reduction efforts. But the most significant hurdle to achieving a successful transformation is staying attuned to and managing shifting customer demands.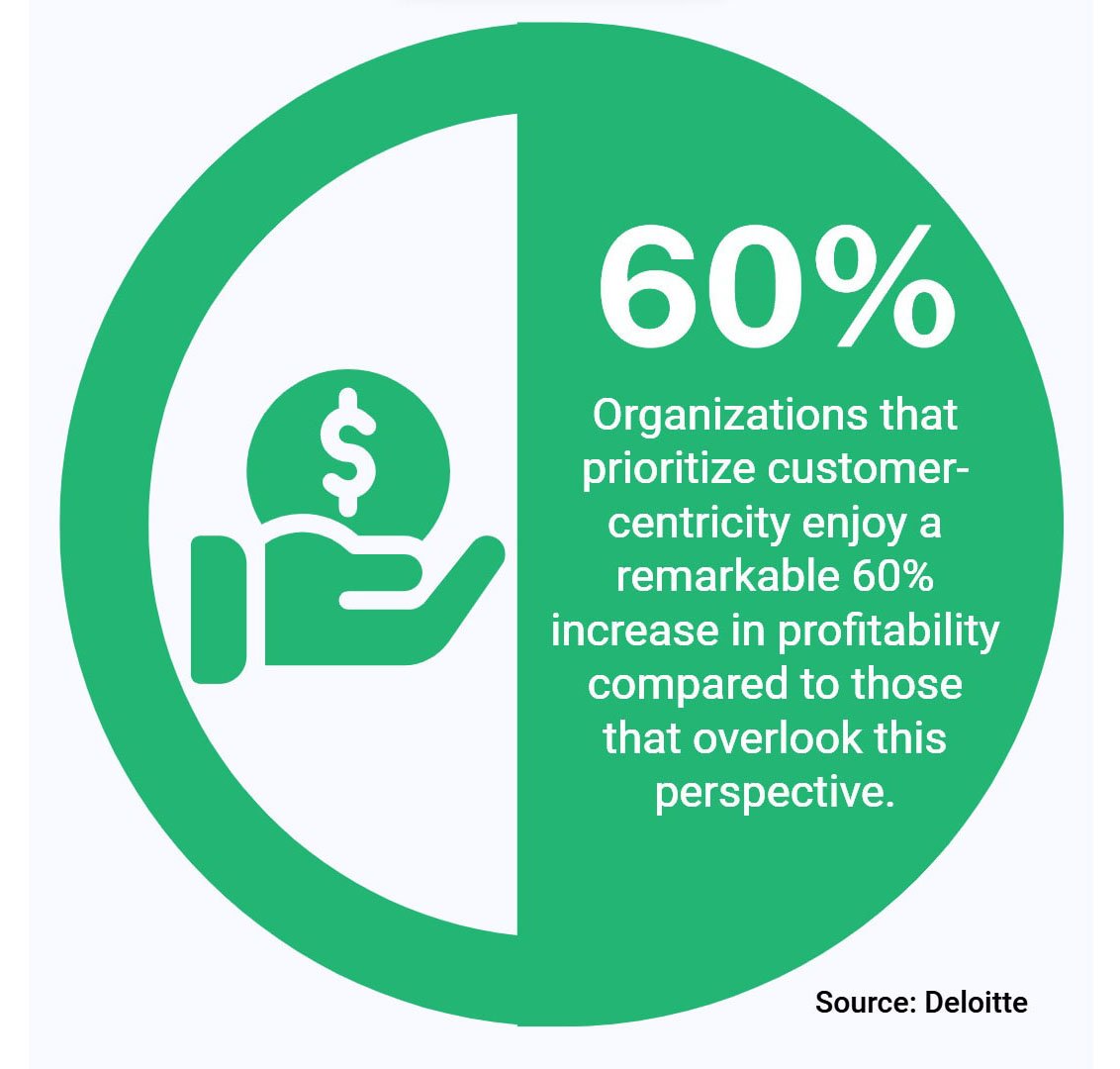 Today, most companies claim to be customer-centric, but how many of them actually walk the talk? According to the Capgemini study, "The Disconnected Customer: What digital customer experience leaders teach us about reconnecting with customers," 75% of companies believe they are customer centric. But guess what? Only around 30% of customers agree with that. 
The obstacle revolves around the absence of suitable technology and predictive analytical tools. These are essential for comprehending and effectively responding to these dynamic customer preferences. Furthermore, executives grasp the significance of customer-centric initiatives. However, when employees in the same companies are asked, they do not rate their team's focus on customers very highly. In its "When business is human, insights drive innovation: The 2020 CX Industry Report," UserTesting highlights that 95% of leaders think customer experience matters, but only one-third of workers believe their company actually does something about it. 
Clearly, there is a gap between what leaders say and what is happening in their companies. Are you also encountering these challenges? 
Approaches to Integrating Customer-Centric IT Strategies 
How can you make your IT strategy a customer-centric powerhouse? You must embrace the digital revolution and carve out a new path. It is not just about technology. It is about reshaping your organization's culture and fine-tuning processes to be in sync with dynamic customer needs. How do you achieve that? 
Setting Your Direction: Beyond Checking Boxes 
When you are setting your company's vision and mission in your IT strategic plan, it is more than just a task to tick off. Having a clear vision and mission is crucial to defining your reason for being and where you want to go. Simon Sinek, the author and inspirational speaker, puts it as follows: "People do not buy what you do; they buy why you do it. And what you do simply proves what you believe," Companies with a strong sense of purpose outperform the market, grow faster, and make more profit. 
Strategy Starts with Customer Value, Not Just Goals 
When you are working on your corporate and growth strategy, remember to begin with what your customers value, not just your internal goals. Instead of just focusing on what your business wants, think about how you can create value for your customers. After all, your IT strategy should be what draws customers to you. Do you want to stand out for your price, top-notch quality, or outstanding service? Answer the question.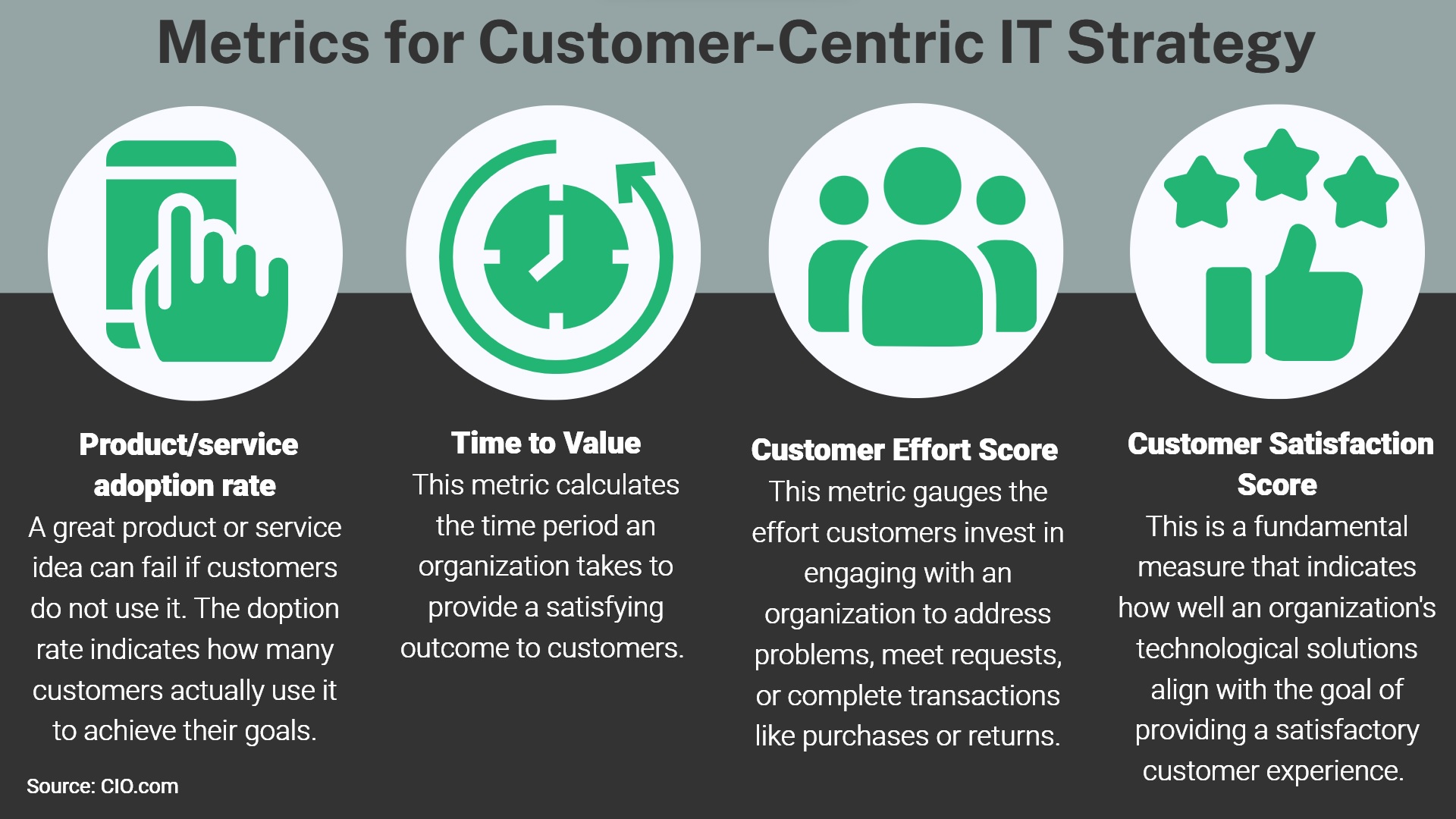 Understand Your Customers Inside-Out 
Ask yourself: Who are your current valuable customers? What might future customer groups look like? A recent case from Starbucks illustrates this point. The coffeehouse chain cleverly tailored its operations and marketing strategy to strike a balance between efficiency and excellence. One brilliant move by Starbucks is their loyalty program, which is a real game-changer. This program does not just offer discounts and perks to encourage return visits; it also provides in-store pickup. For those that want to dodge long lines, this is a huge win. With the app, loyal customers could customize their orders just like in-store, then breeze in to grab their drink at their chosen time. This strategy has earned Starbucks the position of having the most widely used app among major restaurant chains, with 48 percent of app users consistently engaging with their loyalty program. 
Designing an Awesome Customer Experience 
Your customers decisions shape your design choices. This is where crafting an exceptional customer experience comes in. First, sketch out your plan for products, pricing, channels, and services that fit your value proposition strategy. It is about addressing a gap in the market and meeting consumer needs. For example: Amazon's curated recommendations are a huge source of sales. Recent data suggests that these tailored suggestions across Amazon's site contribute to a whopping 35 percent of their overall sales. These recommendations consider a customer's purchase history, items in their cart, recently viewed items, products bought by others who purchased something similar, and more. 
Surveys have highlighted that a significant 86 percent of customers see personalization as a key factor in their purchasing decisions. Additionally, 56 percent of shoppers are more likely to return to a site that offers tailored recommendations. Now, Amazon's scale might not be achievable for every company. However, the bottom line is clear: customer-centric initiatives and personalization are powerful tools that significantly improve the customer experience, benefiting organizations in numerous ways. 
Making It Happen and Staying Relevant 
Finally, you need to make your strategies and designs a reality. How? By managing the transformation well and involving your team. Do not just focus on processes; keep an eye on the bigger picture. Recent research by Oxford University Saïd Business School and EY emphasizes that leaders that prioritize workforce emotions in their transformations are 2.6 times more likely to be successful than those that do not. Once your changes are in place, track how things are going. Are customers still interested in your products? Is your pricing on point? Stay nimble to succeed in a fast-changing market. 
Uplift Your Projects to Extraordinary Customer Experiences
As discussed above, the absence of well-crafted technology solutions hinders organizations from achieving customer-centric success... until NOW. Imagine a solution that allows you dive deep into the intricate details of your projects, pinpointing the areas that demand your attention. That is where TrueProject comes into play. With its rich data analytics capabilities, you can identify your project's potential problems and find the critical elements that need a closer look. 
But how does this tie into customer-centric innovation? It is all about understanding your customer's needs and expectations. When you can analyze project data to ensure timely and high-quality deliveries, you are making strides towards meeting those customer expectations. With this foresight, you can confidently make informed decisions, keeping your projects firmly on track towards delivering what your customers want. 
With TrueProject, you can effortlessly gather insights and feedback from your project stakeholders. How? Through simple online assessments. This streamlines the feedback process and ensures you are aware of potential risks or concerns early on. This ties directly into customer-centric innovation. From making data-driven decisions to predicting success, involving stakeholders, crafting efficiency, and aligning with ROI and business goals, it is a comprehensive package that takes your IT strategy to a whole new level of customer-focused brilliance. TrueProject allows you to assess how each project contributes to your organizational goals. This deep insight ensures that your projects remain aligned with the bigger picture—serving your customers in the best way possible. 
Customer-centric innovation has emerged as a strategic imperative in the modern business landscape. Tech leaders that prioritize customer experience and integrate innovative strategies are positioned for success. By understanding the importance of customer satisfaction, addressing integration challenges, adopting customer-centric leadership, aligning culture and technology, and leveraging solutions like TrueProject, you can successfully put the customer at the heart of their IT strategies and drive meaningful growth in today's dynamic market.
About the Author
Serving as the CEO at TrueProject, Tom Villani plays a major role in shaping the company's strategic direction, driving growth, and fostering a culture of innovation. Prior to his role at TrueProject, Tom worked as the Senior Vice President, Digital Innovation of CAI, Vice President of Global Alliances and Partners at Hitachi Vantara, and key senior executive roles with Information Builders, MicroStrategy and AT&T. Tom also serves in advisory board capacities in the areas of Big Data and IoT.
Endnotes: