How it Works
Continuous oversight and governance, risk prediction, and early warning alerting.
Collect
Get information from all your projects' stakeholders in one place, whether internal, external.
Confirm
Learn from past performance and compare against metrics-based research.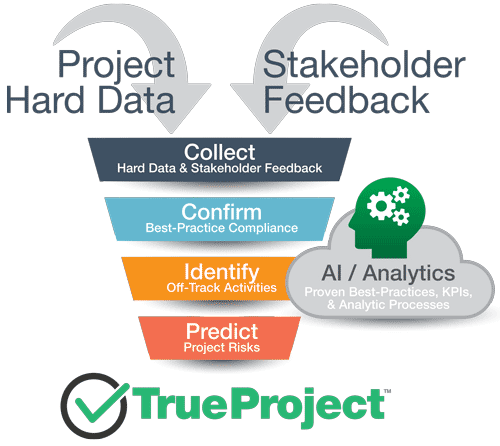 Identify
Highlight key areas needing attention and easily identify corrective actions.
Predict
Advance downstream notice to project problems while there is time to solve them.